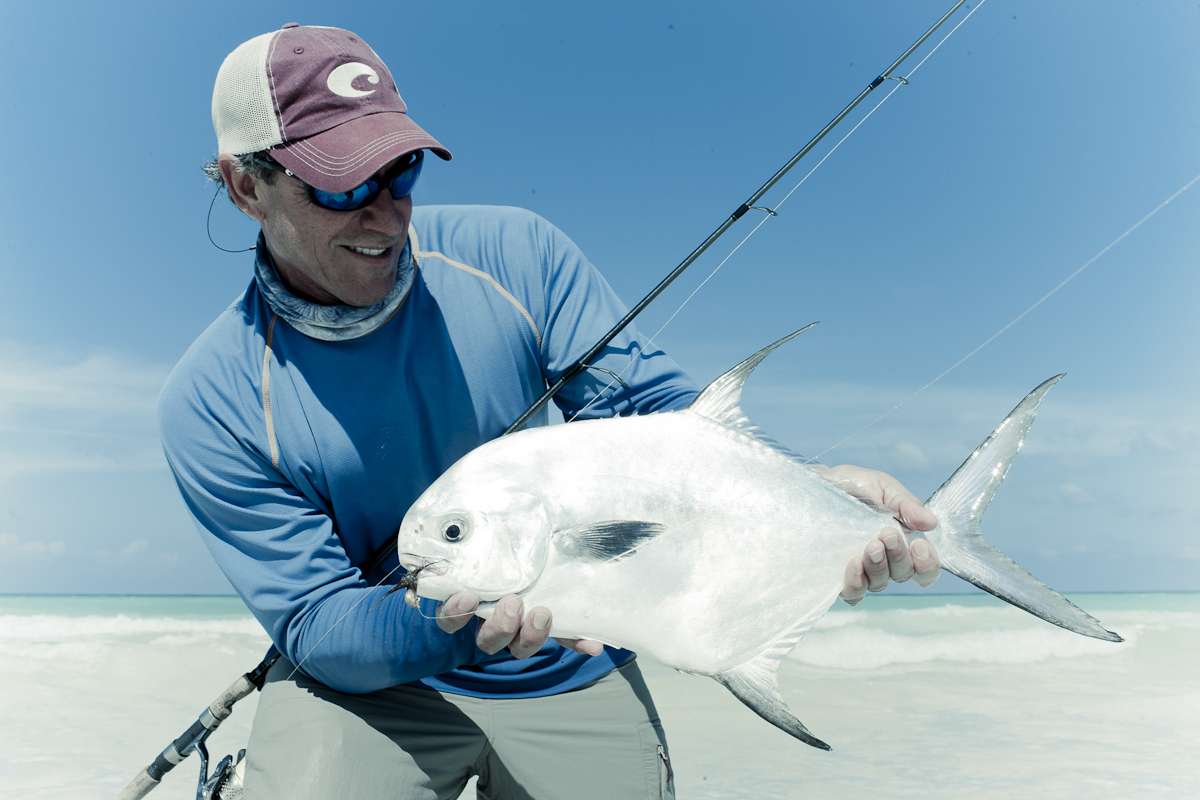 Born in Havana, Cuba in 1958, Jose Wejebe grew up in a politically tumultuous time. Fidel Castro leading the Cuban Revolution had just seized power and was imposing communist ways on the country. The new government then began taking land, money and property from some of the families with claims that the property now belongs to the "Revolution". His father and grandfather were imprisoned for speaking out against the Castro regime. Jose, his mother, and sister fled to the Swedish embassy for safety and stayed there until papers were set for asylum in the US. Completely broke and destitute, the family escaped.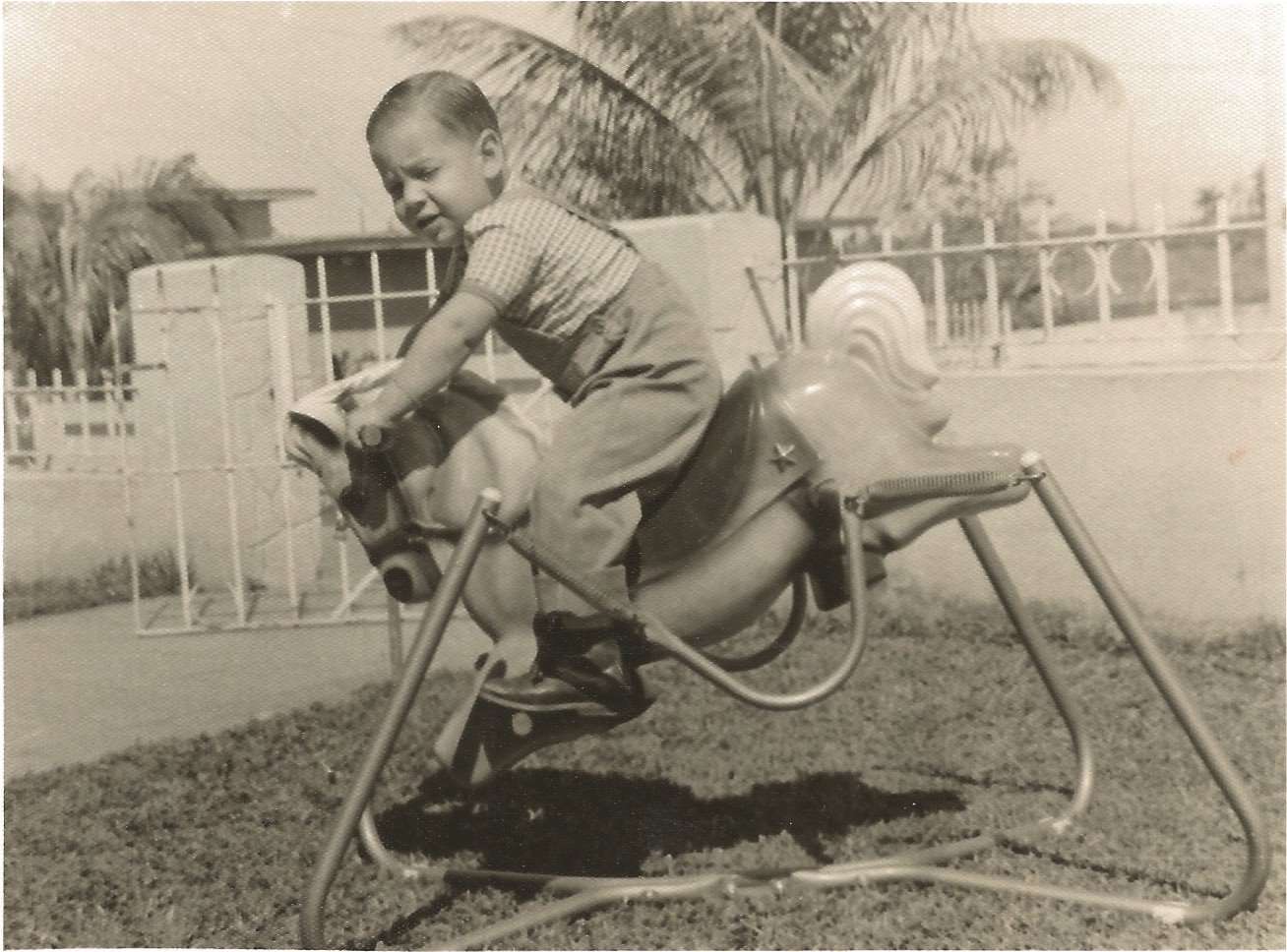 The beginning years in America were not easy for the Wejebe family. With a total of 10 family members living in a two-bedroom house and barely enough money to get by, life was challenging during Jose's younger years. However, growing up in Miami, Florida, the tropical locale was an integral turning point for the beginning of Jose's marine based career and life. At age eight, his step-father taught him how to fish and his mother taught him how to scuba dive. What he saw underwater changed his life and perspective on the world forever. There was a whole new world for him to discover and he never stopped exploring.
Jose, even at an early age, began to create lifetime relationships with the legends of flats fishing. His mentors included Stu Apte teaching him how to pole, Flip Pallot teaching him the fine art of bone fishing, and Lefty Kreh introduced him to the perfect fly cast. "They were my inspiration and my heroes. They showed me that you can turn your passion for fishing into a successful career," Jose said.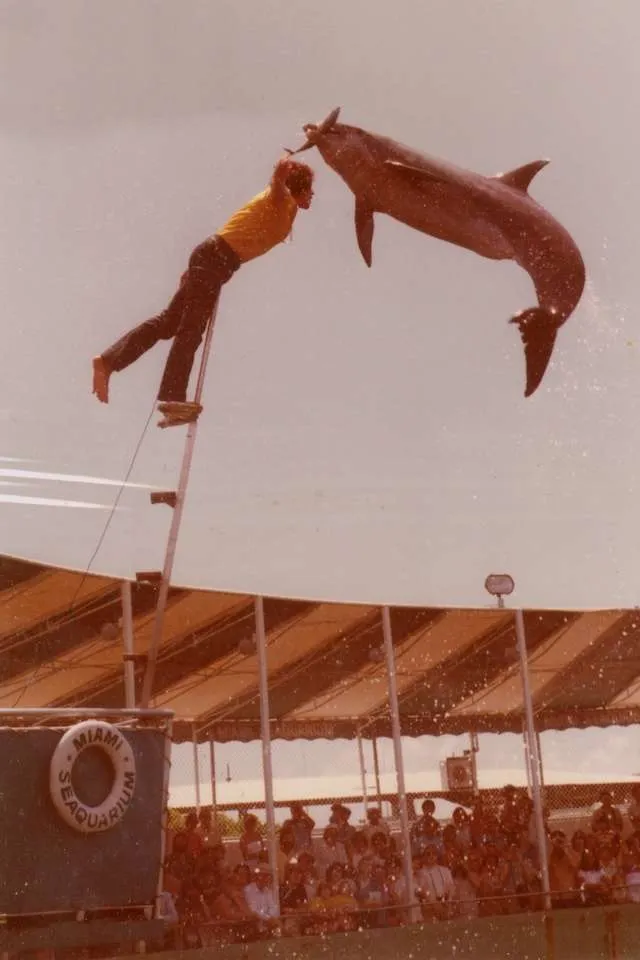 For several years he worked full-time at the Miami Seaquarium, starting as a tropical fish collector and diver, then moved up to training marine mammals. His time working "hand and fin" with dolphins and sea lions only increased his fascination and desire to learn more about the world under the water. On his days off he would explore the local waters of South Florida.
His true passion was being on the water every day, so Jose decided to fulfill his dream and became a full-time guide. He navigated and fished his backyard waters of Biscayne Bay with ventures to Florida Bay, Everglades City and the Florida Keys. "The best thing about fishing for me was exploring and finding new spots," explains Jose. "At the time, there were still relatively unfished areas and if you worked hard enough, you could find a few secret spots of your own."
In the late 70's, Stu Apte recruited him for a job working on an offshore boat in northwest Bahia Pez Vela, Costa Rica. Stu had recognized Jose's talents as an extraordinary fisherman, his skill for speaking two languages and his friendly candor and universal appeal. The native fishermen were good, but none had been exposed to some of the new styles of light tackle and fly-fishing that the American tourists were wanting.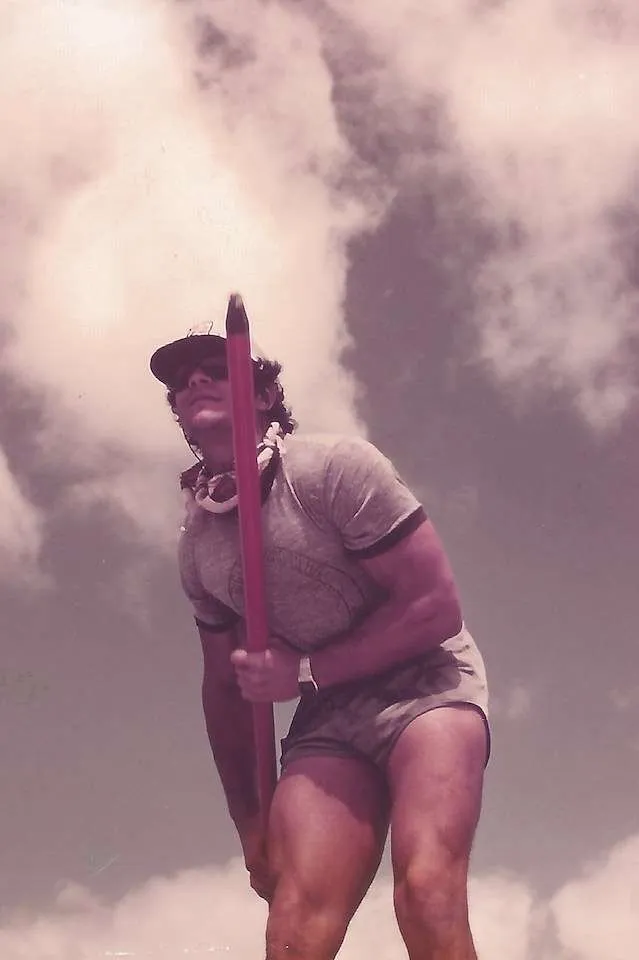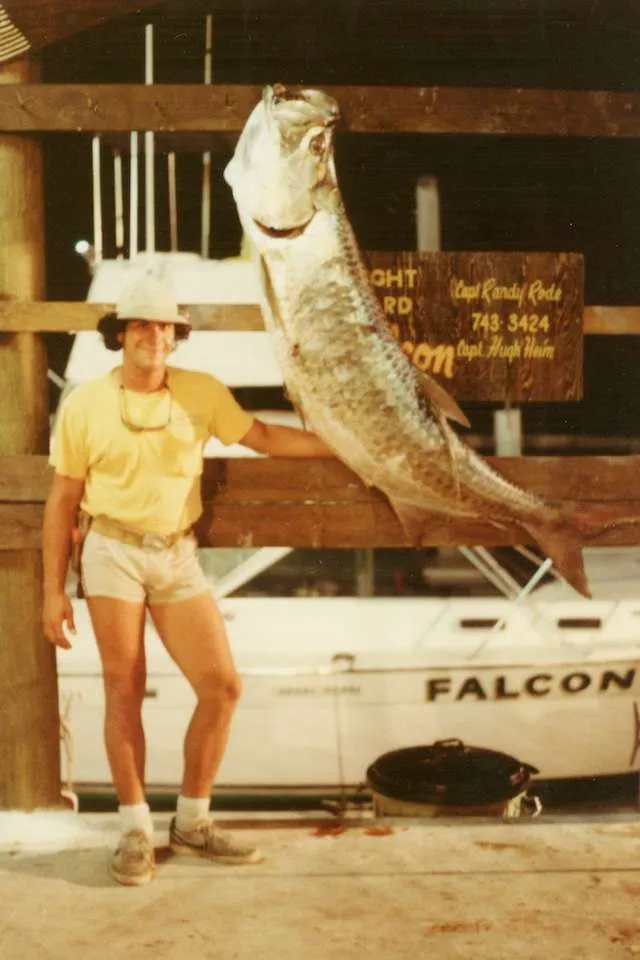 After continuing his travels to other hot fishing destinations such as Venezuela and Cabos San Lucas, Jose absorbed the locals' knowledge and techniques as well as gaining experience and time running the larger offshore boats. Each place he fished, he would exchange information and bring back new ideas to his local Florida waters. He learned different ways to fish each species and tried out-of-the-box techniques that often proved quite productive. With his open mind and new techniques, he got results and people were starting to notice.
A few years later, Jose purchased his first offshore boat and began to fish both inshore and offshore year-round. He would impress his clients with new creative and interactive ways of fishing and used many methods to catch the same species. "At the time, being a guide was not as prestigious as it is today," Jose explained. "There wasn't as much business, so the way to build repeat clients, you really had to show them some unusual and exciting ways of fishing."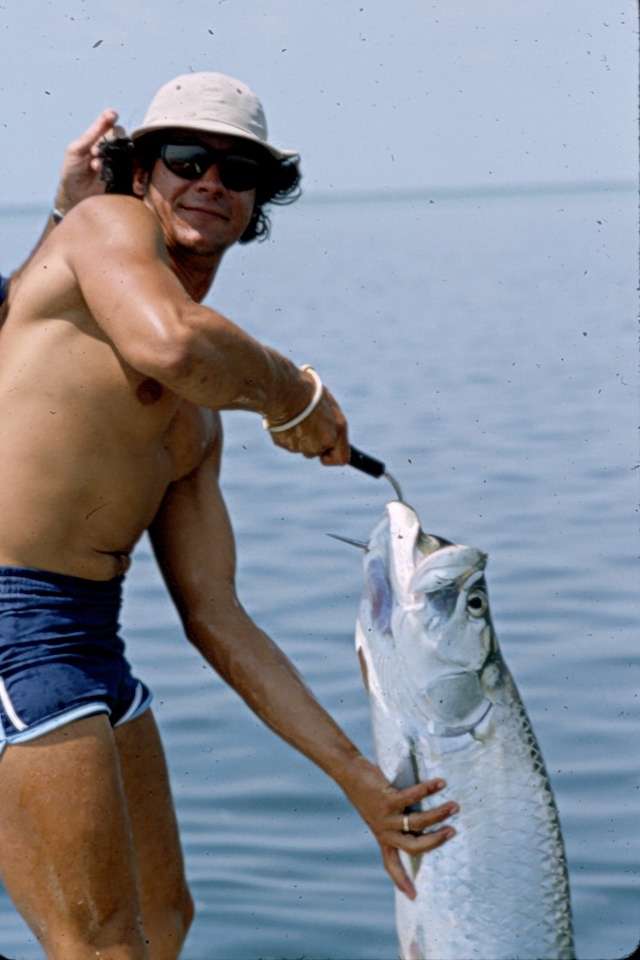 During the early and mid 80's, the fishing industry was on the cusp of a development boom of light-tackle techniques. According to Jose, "We were just catching a lot of big fish on light lines" and that brought the attention of companies in the fishing industry. He worked hard to build relationships with industry leaders such as Shimano, Mercury and different boat manufacturers. He immersed himself in all aspects of fishing including field-testing tackle, working boat shows and writing reports and articles on his research and findings. By being proactive and paying his dues in time and hard work, Jose earned the respect of the industry.
Long-time friend and mentor, Flip Pallot, had the award-winning show, "The Walker's Cay Chronicles", and invited Jose to fish with him. Because of Jose's extensive travels, unique way of interactive fishing and his natural ability on camera, it made for perfect TV. "You can't fake that kind of camaraderie. You have two people in a boat catching fish and having fun; it comes across to the folks watching." They filmed approximately twelve great shows together.
Eight years later, Jerry McKinnis one of ESPN's top producers introduced him to the concept of the new, upcoming network of ESPN2. Jerry who had previously filmed several tournaments with Jose in the Keys, felt he would be a perfect host for the new network. Jerry's intuition was that with Jose's interactive style of fishing and his colorful personality would be the perfect match for television. Excited with the ultimate opportunity, in 1995, the first "Spanish Fly" episode was aired. Both the show and the network's popularity exploded.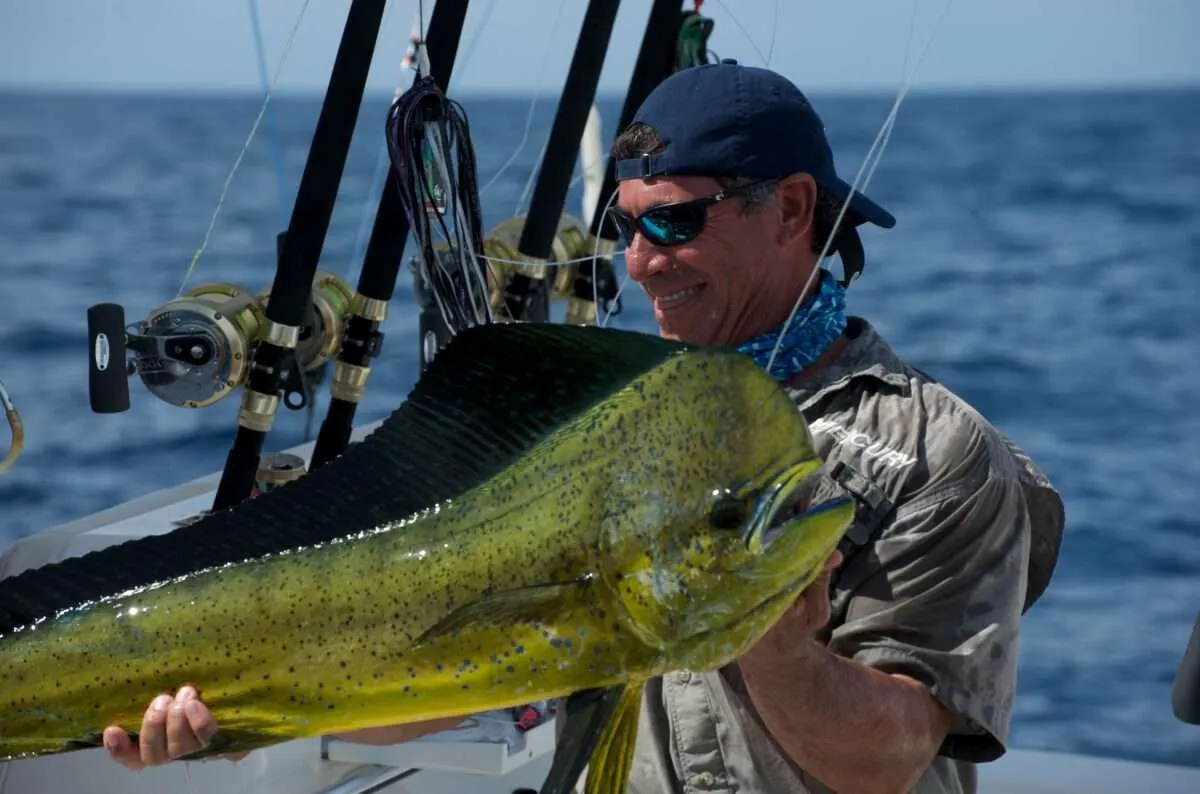 The show, named after his boat, was an opportunity and a porthole to show viewers what he had learned around the world. With Jose's soft-spoken and articulate onscreen presence, "Spanish Fly" created the perfect mix of technique, entertainment value, breathtaking scenery and a type of storytelling communicated in Jose's signature laid-back style. "I have always found it easier to show people what the coolest things about fishing are, rather than just tell them another fish story."
Still approaching fishing as an adventure and exploration, the series visited both exotic and domestic locations and always kept an eye towards new and cutting-edge techniques in both fishing and the filming. Coupled with spectacular cinematography and the unforgettable flamenco guitar soundtrack, "Spanish Fly" quickly became the number one rated fishing show.
Jose had the ability to demonstrate to people why he fished the way he did and unique situations anglers can encounter on the unpredictable and exciting saltwater. He would often show viewers how to fish for the same species on different tackle and use the same tackle for different species, with the end result to always increase the fun factor.
He felt by teaching viewers by example and bringing more people into the sport of fishing, they would take better care of the environment in which they enjoy. The light-tackle saltwater guru always encouraged the message of conservation.
While Jose was not filming "Spanish Fly", Jose found time to work for several charities including Make-a-Wish Foundation, Cystic Fibrosis Foundation and Big Brothers and Big Sisters. He strongly felt the importance to take time to fish with kids and teach the next generation of anglers.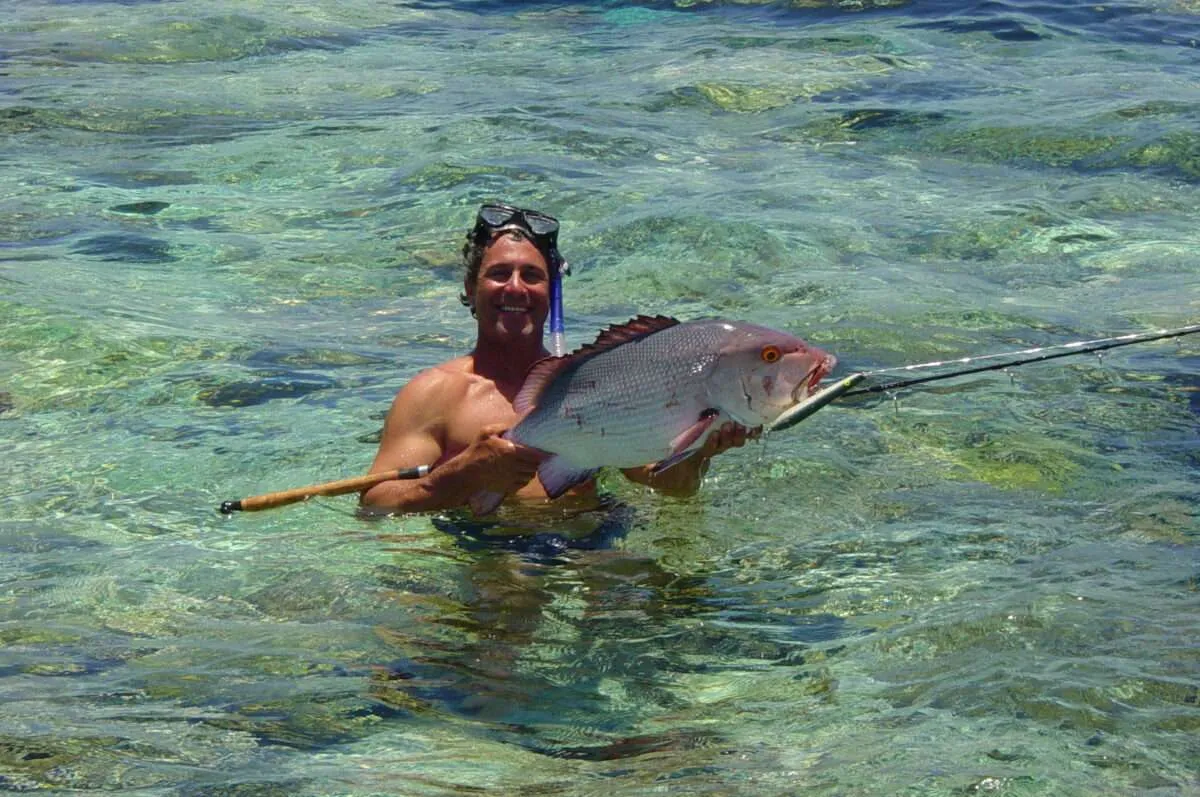 His personable character, and genuine compassion made him an inspiration to many. Jose loved life, and there were few things that he wanted to learn that he didn't pursue. Becoming a private pilot was one of those things. The freedom offered by flying, was comparable to being on the water. On April 6, 2012, friends, family, and fans were shocked to hear the tragic news. Shortly after take off Jose's plane crashed in Everglades City. Jose was the only person in the plane, and he did not survive.
The loss of a man like Jose was tragic. Fans felt moved and connected to Jose. Friends lost a brother. As a family man Jose was the best son, brother, and father one could ever ask for. We were all inspired by Jose no matter what your relationship was with him. "Spanish Fly" was not Jose, it is a lifestyle. He shared his lifestyle with everyone who watched.
Jose Wejebe was more than a TV personality. He was an inspiration to thousands of friends, fans, and followers, creating a passion for fishing, boating, conservation and the ocean lifestyle that he so loved. His background and history tell a story of a passionate man who would have said that the Spanish Fly lives on in everyone who followed and loved him.