The Foundation's Board is comprised of close friends, business associates, and family members who have a passion for continuing Jose's desire to give back to the community, the environment, and society.
Originally from Indiana Steve Miller found his way to the Florida Keys in 1984. He raised his four children in the Keys, three of whom are Conchs, (being born in the Keys). While his kids were in school, he coached youth football, youth baseball and participated on the field as an umpire.
Most locals know Steve as an on-air radio personality and an active participant in the community. Currently Steve is the Executive Director for the Lower Keys Chamber of Commerce, and is avid about shopping local.
His experience is extensive including a graduate of Leadership Monroe County, three-time president of the Lower Keys Chamber of Commerce, two-time President of the Lower Keys Rotary Club, President of the Florida Keys Community Land Trust, President of the Big Pine Athletic Association, and Chairman of the Parks and Recs advisory board to the County Commission since 1999. Steve has also served on the board for F.I.R.M and the Friends of the Library.
Like Jose, Steve is passionate about making a difference. Whether it's his mentorship with Take Stock in Children or President of the Jose Wejebe Memorial Foundation, he is doing exactly that. You can always catch Steve at most public events in the Lower Keys with his "loud" shirts, quick witted personality, and stunning good looks!
Lifelong fisherman, Lieutenant Joe Tripp, has lived in Key West for over 20 years. After graduating from Florida State University, Joe started his career in law enforcement with the Key West Police Department in 1991. In 1999, after achieving the rank of Detective Sergeant, he moved back to the Tampa Bay Area, where he was a Boy Scout Leader and instrumental in winning the coveted JD Powers customer service award for large home builders.
In 2010, he returned to policing and Key West, where he is currently a division commander. An ambassador for the police department he sits on the boards of the Police Athletic League, Monroe County Coalition, Key West Police Love Fund, Health in All Policies and the Substance Abuse and Mental Health Planning Committee. He previously was a board member of the Friends of the Key West AIDS Memorial. His charity awards include: Volunteer of the Week, "Mother" of the Year 2015, Unsung Hero 2017, Best of the Best 2018, Director's Award of Excellence 2019, Award of Distinction 2020, and Man of Valor 2020.
In addition to their full-time employment and charity work, Joe and his wife Destiny continue to share their talents through their charter and music company, Off the Charts Entertainment. Joe shares the same love for fishing and giving back as Jose did. The Foundation continues this tradition and Joe is grateful for his role on the board.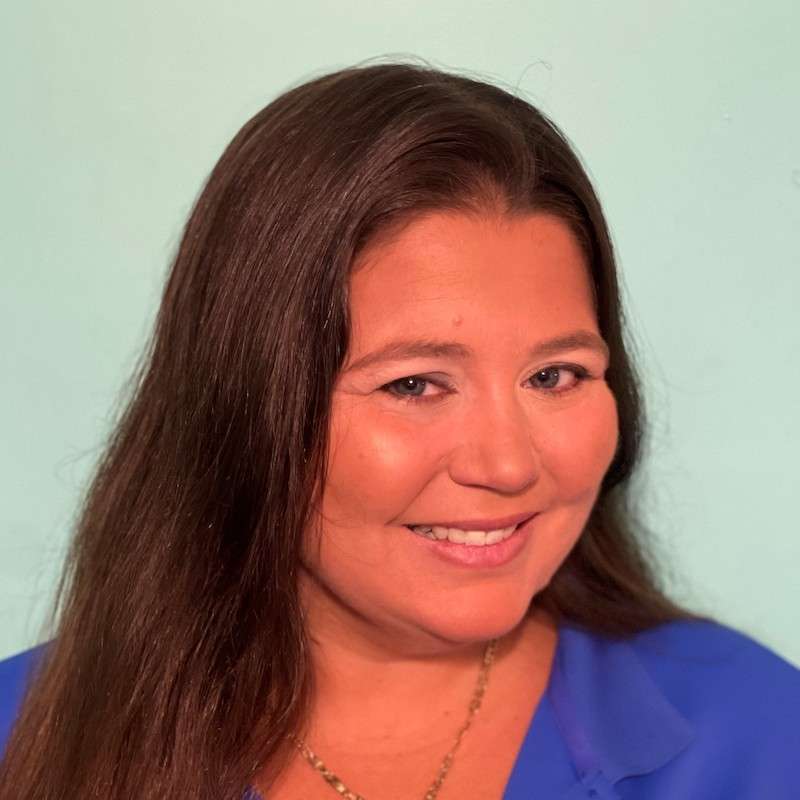 Dee Dee grew up on and under the water. You could say that saltwater runs through her veins. Being raised by a marine biologist meant that almost all things revolved around the ocean, and that has continued to this day. As one of the co-founders of the Plant a Million Corals Foundation, her main role is to raise awareness and build partnerships for coral restoration.
Dee Dee's professional career started much earlier and has ranged from the local to the global level. Working with the American Red Cross as the disaster response and volunteer coordinator, she handled volunteer recruitment, training, and deployment. While at the Earth Day Network, an international environmental advocacy based in Washington, D.C., she was the Executive Assistant to the President, assisting with organizational management, campaign development, and working with the media as a content contributor and writer. As the coordinator of the Florida Keys Community College Foundation (now College of the Florida Keys), Dee Dee was the lead administrator and fundraiser for the scholarship program supporting the students and programs of the school. In the aftermath of Hurricane Irma, she coordinated the disaster response for the students and staff , as well as assisting in the fundraising efforts to support those in need in the school. After the hurricane response, she joined the team at the Florida Keys Community Land Trust, raising money and awareness for the lack of affordable housing in the Florida Keys as their Development Officer. This included expanding media presence, planning fundraising events and press relations.
Currently, Dee Dee is the Director of Communications and Development for the Plant a Million Corals Foundation. She is proud to work with her family, as she founded the organization with her father, Dr David Vaughan, her mother, Donna Vaughan. The organization is the culmination of Dr Vaughan's research on coral restoration, sharing and implementing his groundbreaking discovery of micro fragmentation, a technique now used around the world for coral restoration.
Jose was very interested in coral restoration. He and Dr Vaughan knew each other and that is how Krissy and Dee Dee met. They both share the same passion their fathers had for their work and understand how much has to be done to save our oceans. Dee Dee becoming part of the Foundation was a natural next step for her commitment to improving the environment, above and below the water.
Dee Dee lives in the Florida Keys with her husband, Jason, and their rescue pup, Isabela.
Denise Bays
Bachelor of Science in Education, Minor in Psychology
Owner of Patience Accounting & Tax Services
Denise sailed into the Florida Keys 33 years ago having spent 4 years in the Virgin Islands doing private sailboat charters. She also delivered yachts throughout the Caribbean, Bermuda and the Eastern Seaboard. Having grown up summers on a small island off the coast of Maine, the Lower Keys were a perfect fit for her new landside home.
She worked a variety of jobs from bartending at the No Name Pub, cleaning houses, to bookkeeping and office administration for a couple of realtors. Denise started doing tax work in the early 90's having worked for H & R Block and then was recruited by a local CPA to join his firm. She now owns Patience Accounting and Tax Services on Big Pine Key.
Having known Jose for some time on a casual basis, Denise got to really know him better when he approached the firm she worked at for some help with bookkeeping and tax preparation for his business and personal affairs. She also worked closely with his newly hired bookkeeper and took on the preparation of the tax returns. This relationship continued with his daughter Krissy upon his passing. Denise took part in the daunting task of filing the proper paperwork with the IRS to create the Foundation and obtain the nonprofit 501 (c)(3) status. She has and still is very involved with the community volunteering on endless projects, is an active member of the Big Pine & Lower Keys Rotary as well as the Lower Keys Chamber of Commerce.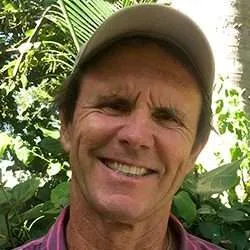 Terry Cassidy
Well-known musician and friend
Terry is originally from Cleveland, Ohio and came to the Keys in 1979. He continued his music career playing in many of the watering holes between Key West and Marco Island. He became a successful and well-known local musician.
In 1980 Jose and Terry met. The two hit it off from the beginning. Jose had a passion for playing music and Terry had a passion for fishing. They would joke that Jose was supposed to be a musician and Terry was supposed to be a fishing guide. But as fate would have it, both stayed with the profession they were born to do and spent their free time enjoying each other's world.
His role in the community has been instrumental in the progression of the Foundation's growth in the Florida Keys. After 30 years in a small-town Terry knew everyone. These connections have been invaluable on all levels. Terry is a true testament of what it means to be a good friend, no matter what. Knowing that Jose would want him to look out for his family, he has done exactly that. He remains close to Krissy and is honored to be godfather to Jose's youngest grandson Ryder.
A Florida Keys native, Luke has spent his entire life appreciating the inshore flats, reefs, and open ocean that surround the Florida Keys. With over 20 years of flats fishing experience within this incredible environment, he is grateful to have had the chance to make his living as a full-time flats guide during his professional career, in a place he considers home.
The surreal views taken in while fishing the Florida Keys backcountry is what has ultimately kept Luke going back to the flats. Enjoying the memories and good times shared with anglers is a bonus.
Luke honors the chance to be a part of the Jose Wejebe Memorial Foundation, and hopes to spread his passion for fishing as Jose did for so many people during his lifetime.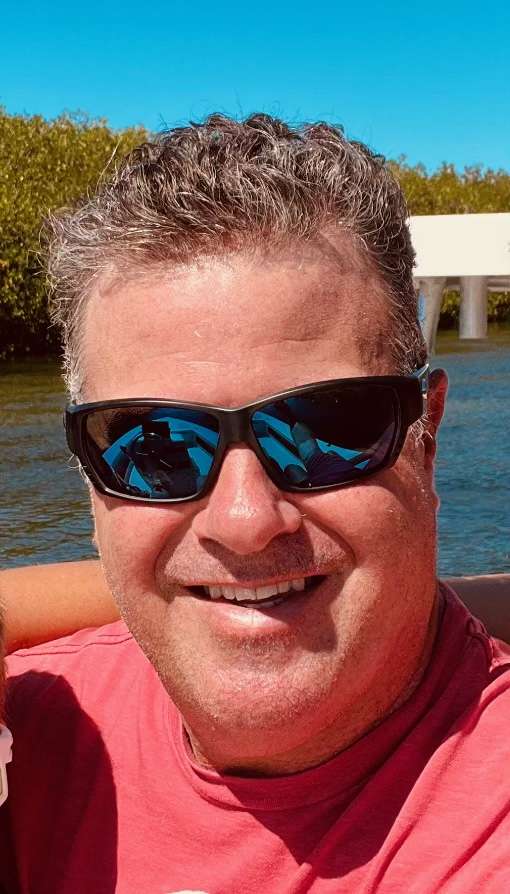 RL Colina has been saltwater fishing off the coast of Florida for over 40 years. It was a family passion instilled by his father, manifesting from his childhood years in Havana, Cuba. "It seems as a child brought up to respect and love the ocean, watching Jose Wejebe turn his passion of the ocean and people was inspiring. I felt an immediate connection in watching his shows because it wasn't just about fishing, it was about the experience, explained Colina."
RL has spent a lifetime as a servant to his community in his roles within the Fire Service. He holds multiple certifications and is a graduate of the University of Florida. RL and his wife Stephanie have passed along their love of fishing to their children, who both also serve in roles of First Responders within Monroe County/Key West.
Julie is the new kid on the block having only lived in the Keys since 2013, but like Jose, she fell in love with South Florida's waters. She spends most of her spare time out on the waters of the Lower Keys fishing and swimming. When she isn't doing that, you can find her at First State Bank where she is an AVP Branch Manager. Shortly after arriving here, she met her husband, a Veteran who was living on the hook aboard a nearly derelict sailboat. She dragged him ashore, cleaned him up, and today they live a peaceful life in Big Pine Key. She knows firsthand what our Veterans go through after battle. Like Jose taught us, Julie also knows that a good day out on the water does not depend on what you catch, but rather who you are fishing with.
Before coming to the Keys, Julie worked as a youth counselor during college while studying for her B.A. in Psychology, then spent 10 years as a Chicago Police officer. After moving to the Keys, she found her desire to help others would be best served working with some of the wonderful organizations we have here.
When she isn't on the water or at work, she is planning an event for the Lower Keys Rotary where she has served as the President and Secretary or helping at the Lower Keys Chamber of Commerce where she has served as the Treasurer and Director. Julie has a passion for her community, for the water, and her family, and therefore she greatly respects the work that the Jose Wejebe Memorial Foundation accomplishes.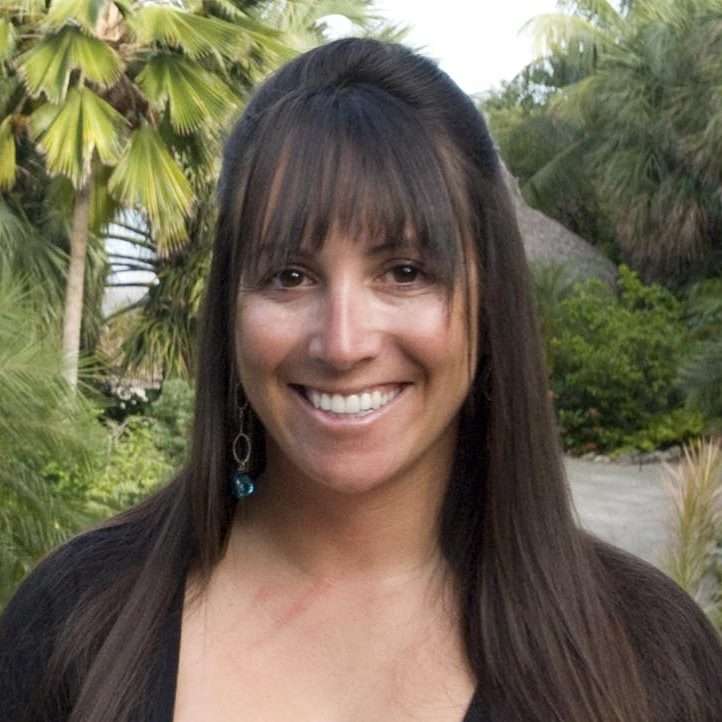 Krissy Wejebe
B.A. in Interdisciplinary Major in Arts and Humanities from Florida Atlantic University, 3+ years at Dolphin Research Center another 501(c)(3), and at Spanish Fly Enterprises
With a fisherman for a father, and Medical Director at Dolphin Research Center for a mother, Krissy had a unique childhood growing up in the Florida Keys. She is the only child of Jose and was raised with the ethics and values about fishing, the environment, and giving back to the community. Coincidentally she married a fisherman, David, who tragically lost his life in October of 2019.
As a widow her priorities are raising her two boys Anthony Jose and Ryder David with the values that were instilled in her from her parents and keeping her dad's philanthropic work and memory alive.
Debbi Quinn
Bachelor of Arts Degree in Women's Studies, Minor in Accounting
Owner of Blue Moon Herbals & Aromatics LLC
Debbi's life changed in 1987 when she was diagnosed with breast cancer, functioning in a world where everything has been turned upside down. Over the last 3 decades she has in her words, "danced" with cancer 5 times. These experiences have inspired her to take a good long look at her life and sowed the seeds of what would become Blue Moon, one of the first woman-owned green & metaphysical businesses on the "net".
Debbi has spent the last 8 years with the Jose Wejebe Memorial Foundation, originally as a staff member followed by a 5 year stint as Secretary and Treasurer of the Board. She now serves as Fundraising Chair for the Foundation, responsible for grant proposals and coordinating all events. Much of her life has been focused on organizations striving to accelerate social change, women's issues, and community health.
Jim Sharpe
Jim started Sea Boots Charters in 1978 in Summerland Key
Jose and Jim met some 30 plus years ago. Their common interest was fishing. He started the Tourism Development Council (TDC), Fishing Umbrella about 25 years ago and has served as president since its beginning. The 11 member board and Jim advise the Board of County Commissioners how they think the best way to advertise and promote fishing in the Keys. They often sat down together at Jim's home on Cudjoe Key and mind-pooled on how and where to catch different species of game fish. They loved picking each others brains.
Jose's show was very important to the TDC. Jose, Mike McKinnis and Jim worked very closely together funding Jose's TV show and tournaments for about 12 years or more. The TDC Umbrella provided about $ 250,000.00 a year, approximately $ 3,000,000.00 total. Jim has stated Jose was the Ambassador for the Fl Keys and fishing in general. His TV show and his demeanor showcased not only the fishing but the life style and beauty of the fabulous Florida Keys.
The last time Jose and Jim were on a boat together was the photo shoot he did for the 25th anniversary of Costa Del Mar sunglasses. Jim took his boat , Sea Boots, down to the Fort for three days as the camera boat. Jose spent the night on Jim's boat with several of the Costa people. They grilled steaks and watched a 40 knot cold front roar through. Jose and the crew joked that this was classic Spanish Fly weather. You have to go with whatever mother nature gives you. It's all part of the adventure.
Michael Torbisco
B.A. in Communication with Emphasis on Media Production from Florida State University
Mike worked full time as production manager and in- house videographer for Spanish Fly Enterprises. Together they produced The Road Less Traveled, Vida Del Mar, and Spanish Fly. Traveling the world with Jose, Mike was a cameraman, on-site field producer, and friend. On windy days,Jose would put work on hold and take Mike with him to kite board along the flats of the Florida Keys. He was truly Jose's number one "Lil Bro".
Dave Pfeiffer
President, Shimano American Corporation, responsible for all North American operations for fishing, cycling and rowing businesses
President, Innovative Textiles, Inc.
Dave's relationship with Jose started in the late 80's when Jose was a guide and had started field-testing Shimano's limited offering of saltwater products. They hit it off quickly by sharing a passion for fishing and bringing new techniques and tackle to life. Field-testing and research took them all over the world together, always in pursuit of the greatest fishing experience they could imagine.
Michael McKinnis
Vice President and Executive Producer for JM Associates Inc. Board of Directors for B.A.S.S., the world's largest fishing organization committed to improving the fishing environment through education and natural resource conservation efforts
Michael first met Jose Wejebe in the fall of 1994. Michael was searching for a new saltwater series to produce for the brand new "ESPN2 Outdoors." Jose was seeking a production partner to help make his dream of being a saltwater TV host come alive. As executive producer of the show, Michael was instrumental in bringing forward Jose's desire of promoting marine education and conservation, as well as his charitable giving to the television screen.
Bill Spottswood
Partner in the law firm Spottswood, Spottswood & Spottswood
Director of First State Bank of the Florida Keys
Bill Spottswood has a BA in Accounting from the University of Florida and a law degree from Florida State. In addition to practicing environmental and land use law for 30 years, Bill also has dedicated his time and energy to many local organizations. He has been the Chairman of the Key West Red Cross and the Key West Military Affairs Committee, the past Commodore of the Key West Yacht Club, the Chairman of the Conch Republic Offshore Power Racing Association, a member of the Board of Directors of First State Bank of the Florida Keys, a Founding Member of the Key West Police Athletic League, a past original member of The Florida Keys Educational Foundation, and a Founding Member of the Florida Keys Fishing Tournaments, Inc.
Bill is passionate about our next generation of youth. He has coached baseball, basketball, and soccer and participates in a mentoring program at Key West High School to support the youth of the Key West community and help them reach their goals.
Bill and his wife, Andrea, a CPA, have three grown children: William, Jr, an attorney and UF graduate, Lande, also an attorney and a Harvard graduate, and Charles who has a UF Master's in Building Construction.
Bill first met Jose Wejebe in the 1980's when Jose was barefoot with short shorts, cut off Levi jeans, long hair, looking tan and very chiseled. They immediately became friends because of their love for the Florida Keys and all it had to offer. Bill being a sixth generation "Key Wester", Jose and Bill had many stories to share and they quickly made some of their own. Bill will always remember him for his love and passion for the ocean and all the life that lives within – Jose was truly living his Dream.
Carter Andrews
Fisherman and Host of Obsession of Carter Andrews
Jack Carlson
Guide and Host of Two Conchs TV
Fly Navarro
Content creator and avid angler
Flip Pallot
Fisherman, Guide, and Television Personality
Al Perkinson
Founder of Bajio Sunglasses
Mitch Petrie
Vice President of Programming of Outdoor Sportsman Group
Larry Rencken
Vice President of Operations at Duckett Fishing
David Vaughan
Conservationist Founder of Plant a Million Corals
Stephen Weitzen
Founder of Weitzen's